So the whole day, the Alexander McQueen collection was on my mind, finally after work I stopped by the MAC store and surprisingly I wasn't really impressed. This is definitely one collection that you can pass up. I DID end up getting the lipstick in "Masque" because from all the swatches I saw online before the release, I was already in love. I am still debating on the "Otherworldy" paint pot, it's such a pretty color but would I really use the entire paint pot??? Probably not.




Swatch:



Of course I got more stuff...



I also bought 2 purses for $70! Since I was looking for an "airport" bag for when I go to NY (first week of November, it's a BUSINESS trip), these bags were perfect to store all my stuff!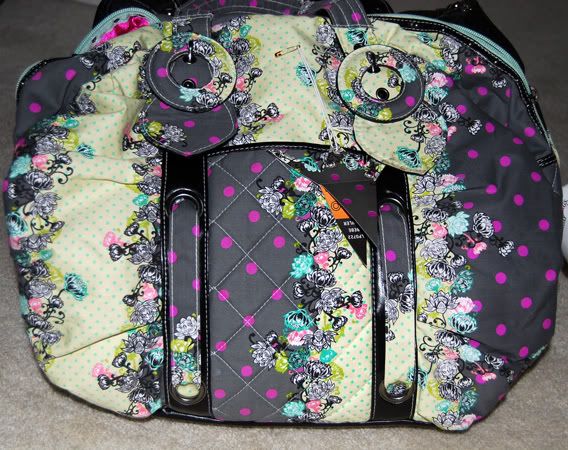 The inside is PINK!



And a black duffel bag looking one: