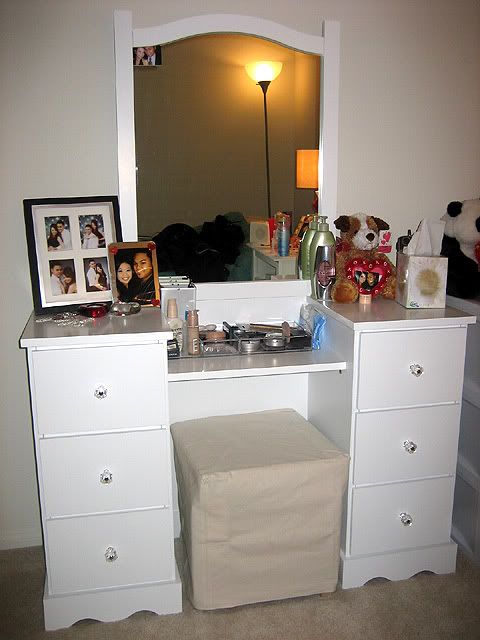 I know some of you gals have tons of makeup and other stuff like I do, yet have no place to put them all! So in this post, I am going to show and share where I store some of my things as well as some ideas I have used in the past. Above is my vanity where I store most of my things. Enjoy!

- Save shoeboxes the next time you go shoe shopping, they are great for storing photos, bracelets, etc., sometimes I like to wrap nice wrapping paper around it to give it some edge.

- Target, Staples/Office Depot, Wal-Mart, Linens N' Things, are great places to shop for storage, not only do they have such a huge selection, they are affordable too!

- Throw anything you don't need away, that's how mess and trash accumulate, when hermits (such as myself) can't bring themselves to throw ANYTHING away, before you know it, everything is piled up!

-You'll be surprised what you can use to "store" or place things in; for example I used an Office Depot pen holder to put my lipglosses in, a cutlery box to hold my brushes, a bubblegum box to hold my bobby pins....the possibilities are endless!

- If everything is starting to look the same, invest in a label maker machine, it helps me identify between what is what and saves me time trying to find that teal colored eyeshadow or the Painterly paint pot!

See???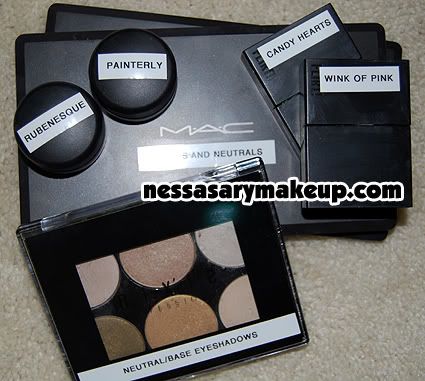 I like to keep all my mineral makeup samples in a drawer so it's easy for me to refer to when I need them as oppose to just having it scattered all over the place and they all look the same! Being a product tester means having samples sent almost daily, so as it piles up I need more storage to put them in!

The drawers that house my jewelry and samples which I bought at Wal-Mart for like $3: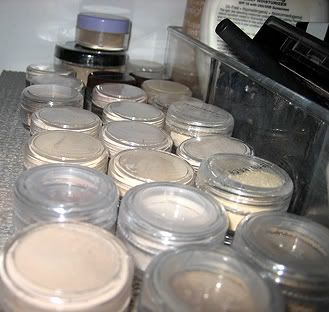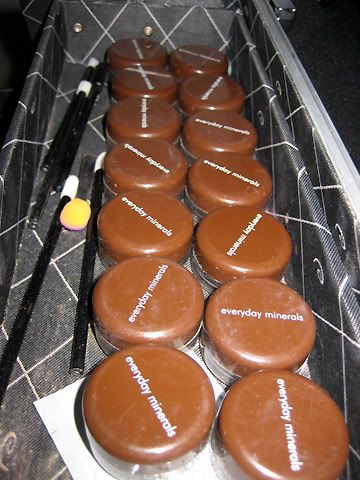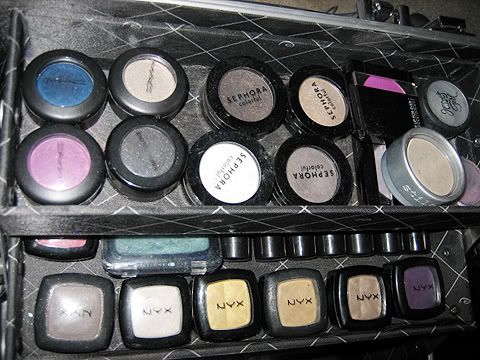 I absolutely LOVE and avidly collect accessories! I seriously keep buying more and it just grows! To the left is my bracelet collection which takes up the entire left side, middle drawer of my vanity. It is so jam packed that I can barely close it!

And yes, I actually organize my rings in what I call "bait boxes", I got this box at Staples which has individual square compartments for each of my rings, makes it a lot easier for me to see which ones I want to wear since it's organized AND clear!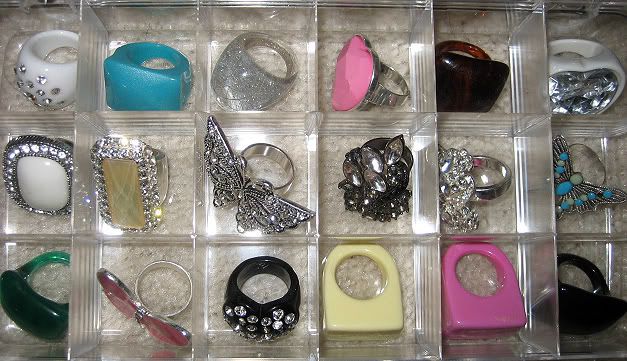 Storage of some of my necklaces and other jewelry, LOTS of Forever 21 stuff I have since that was my first job in high school!



In my bathroom where I store all the necessities, Q-Tips, brushes, headbands, etc:



Last drawer in the bathroom for all my curling irons/straighteners/crimpers:



I also use my makeup box to store things and got my name engraved in it too!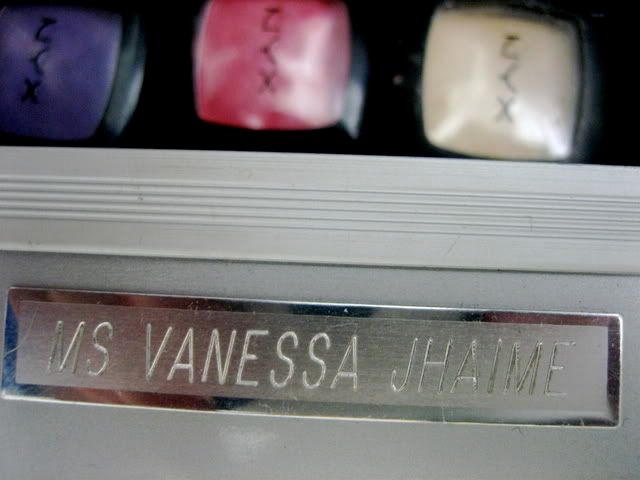 Where I store my brushes:



The pen holder I use to store my lipglosses and pencils: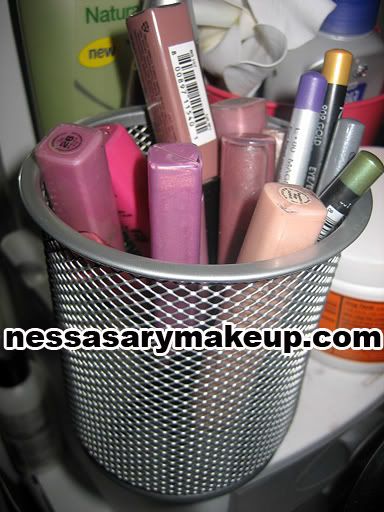 My overnight bag I usually take during traveling:



My Closet...packed with a bunch of stuff, only a tiny spot in that closet is Jon's clothes, lol...



I love interior decorating...



I've been collecting Disney things since forever!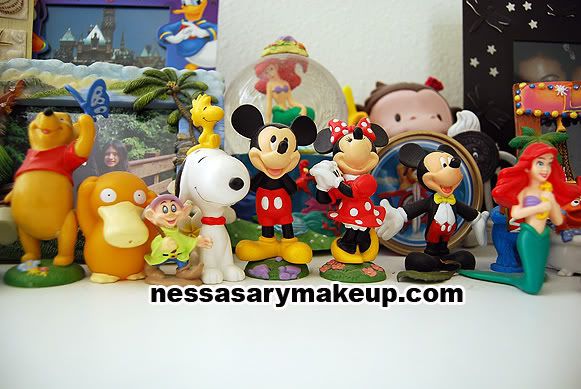 View from my bed, and yup! I have a bathroom in my room which is VERY convenient!



My bed, and yes I love Carebears...it's a childhood thing...



And all the while I am talking about organizing, my desk at work is messy! HAHA