Here are some swatches from my MMBB samples: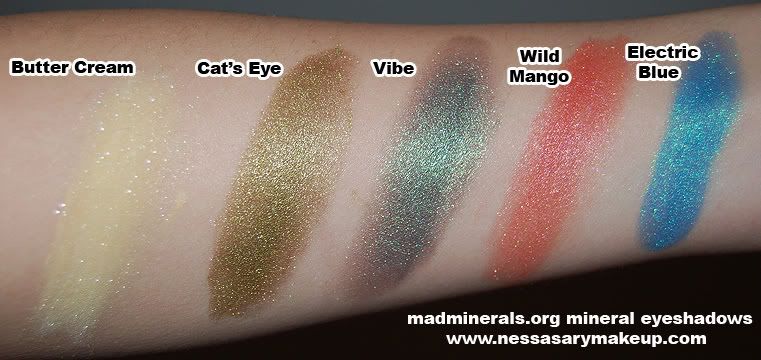 I also bought Covergirl's Gel Eyeliner in "Slate" which I just absolutely love! It's better than black eyeliner to me for a softer smoky look or for lining the eyes without looking so dramatic. Also a good dupe for some of MAC's eyeliners, and it DOES stay on!

The "slate" swatch: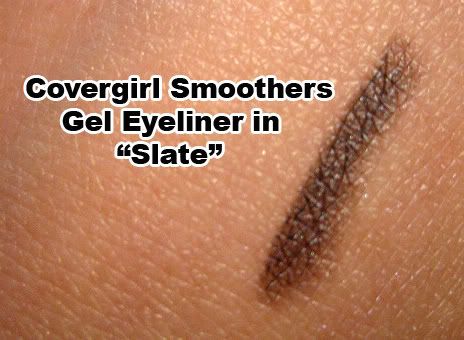 I also played with my Matte2 eyeshadow in "Copperplate", another great eyeshadow to make a softer smoky look or for everyday wear. I used it to outline my crease.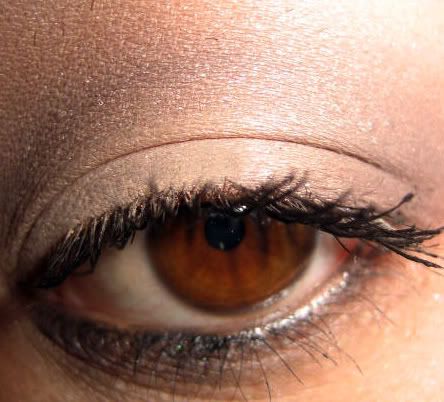 Another item I am selling, BRAND NEW MAC eyeshadow in "Seedy Pearl":