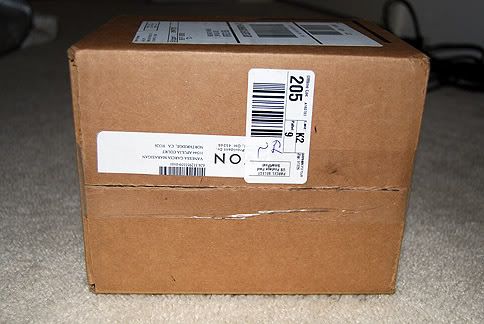 NY COUNTDOWN: 4 days! Specktra members vote if you like for the tutorial contest! (Poll on the left hand side when you log in).

I love getting packages! I received my AVON stuff yesterday, I bought a travel fold up mirror which is great for NY (as I don't need to worry about my mirror breaking that I use at home); I also bought AVON eye pencils which are huge eyeshadow pencils, a decent dupe of MAC Shadesticks, I love the "Sea Blue" a lot! Gorgeous color! And I bought their mascara which btw reminds me of the Fiberwig mascara from Japan in which I did a post about it having "fibers" that attach to your eyelashes giving the illusion of falsies or plain longer lashes. When I pulled the wand out of the tube, I noticed tiny hair-like fibers, which seems gross at first as if it has been used (haha) but they are actually pretty neat.

Oh! And for Gabriela, I never used to like AVON when I was younger, due to the mere fact I associated it with old ladies, lol I don't know why, but just a few months ago I checked out the site and found some cool things for under $10 and ordered some things and was actually very pleased with it. AVON to me is hit or miss, there are some things that are bleh, and some things that are neat to have. Most of their lip colors aren't my cup of tea, but I DO like some of their lipglosses and eye stuff. You can also return it to AVON if you are not happy with your purchase and they have GREAT customer service.

AVON Eye Pencils and their bendable mascara: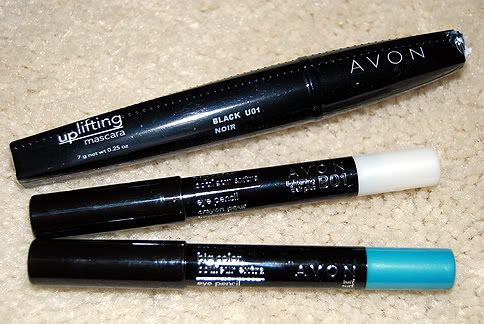 SWATCHES!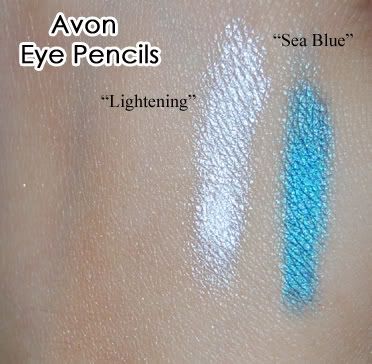 The blue pencil on my eye (and for the girl that asked, yes those are NOT contacts but rather my real eye color lol):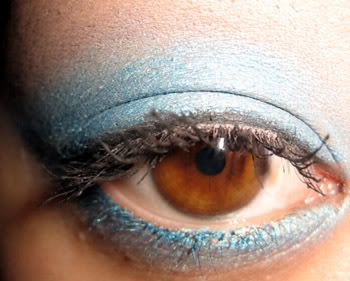 My foldable mirror: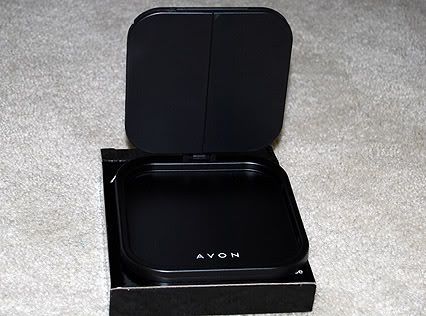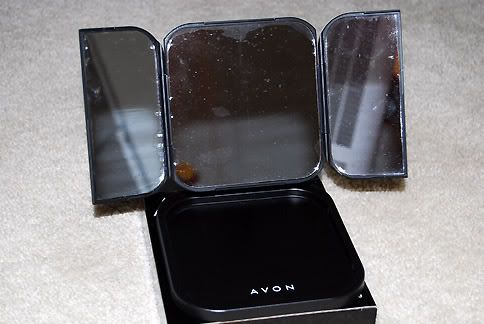 My MAC 180 brush I have been raving about, see how I gently hold my holy grail of a brush????!! :)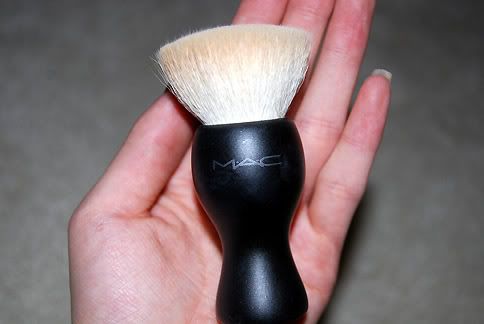 I also got my MAC MSF in "Gold Spill", very pretty! I didn't really like the gold gritty look of "New Vegas" too much, so I settled for something a bit more subtle and softer...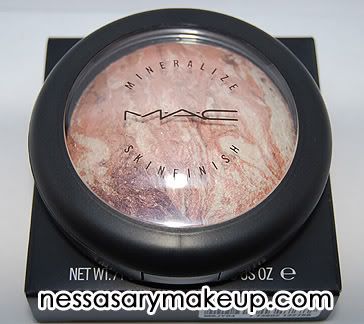 See the pile of junk i've been collecting? I need some support system of people to tell me to stop buying stuff I don't need....lol