EDIT
NOTE: Family Silver and Silversmith are switched wrong, they were in the wrong boxes!

***PLEASE READ***Some of you have asked me questions regarding this collection, to clarify:

Antiquitease COLOR- Meaning everything BUT the brush sets and Palettes (both lip and eye) WILL BE available in stand alone MAC and PRO stores Thursday Oct. 18th for purchase.

The brush sets AND palettes will be available on Thursday October 25th and NOT on the 18th!

For more pics and product info check out Temptalia!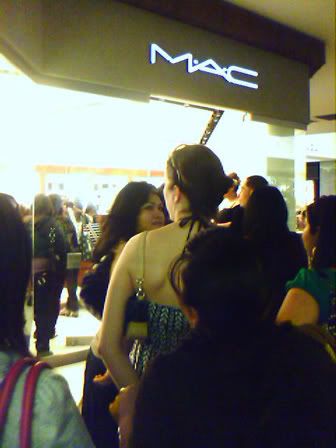 So Chastity and I went to the MAC Event in Glendale YESTERDAY, there was a long line, packed store full of people waiting to get their hands on the new holiday collection Antiquity. It was so hot and yucky in there after awhile but boy was it so worth it! I snuck my cell phone in and took some pics!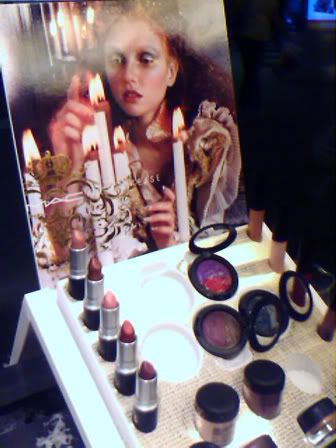 We spent over $200 on our new loot, the brush sets and the palettes were pre-ordered as these are available October 25.

Here are the brush sets: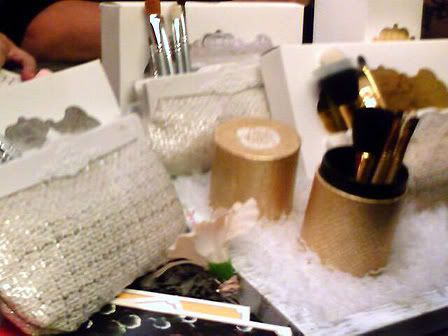 I love the new holiday pigments "Your Ladyship" and "Sweet Sienna", they are just gorgeous! And don't get me started on the baked mineralized eyeshadows "Silversmith" and "Family Silver"! They are to DIE for! They are all just beautiful colors, I think it was our favorite of the bunch. The lip glasses personally were ok, not enough to make me purchase any, there is one I think called "Trifle" it looks exactly like the "Lightswitch" lipglass from the 3D Collection. The lipsticks are a bit sheer for me, the pink one ("Her Fancy") is a nice sheer pink.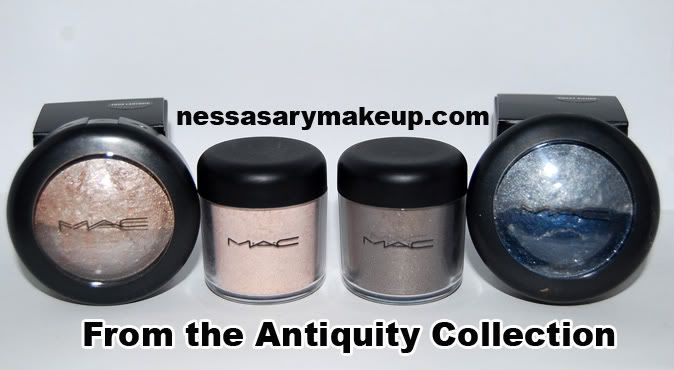 I am telling you we went CRAZY! It was A LOT of fun though and I am glad that we were able to preview them before a lot of people and get our hands on it.

Now for the pics!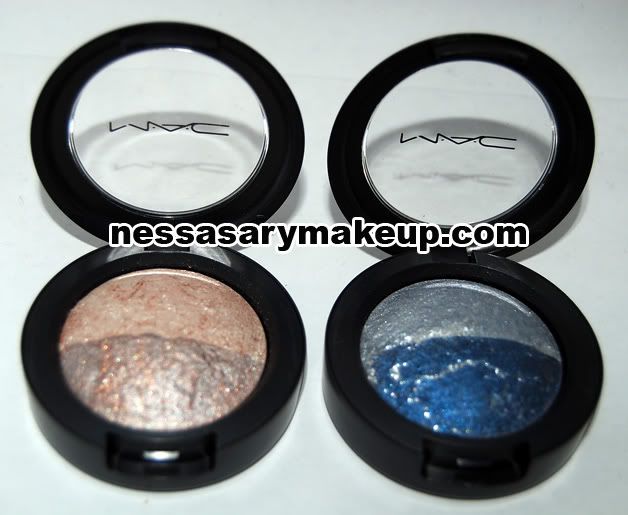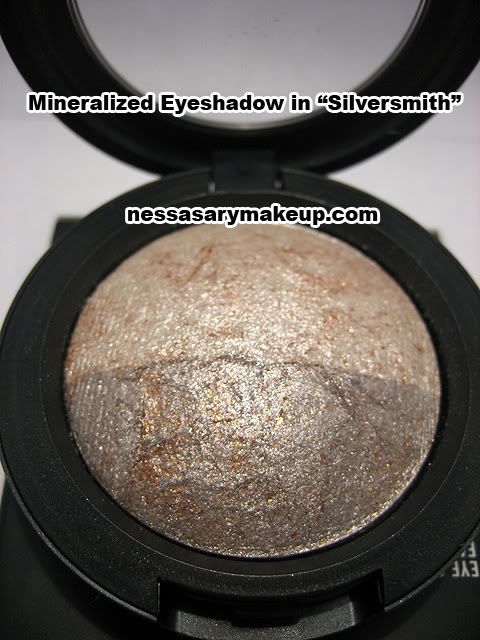 Swatch: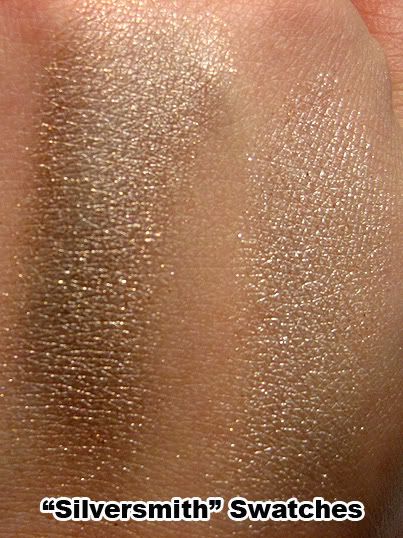 With Flash: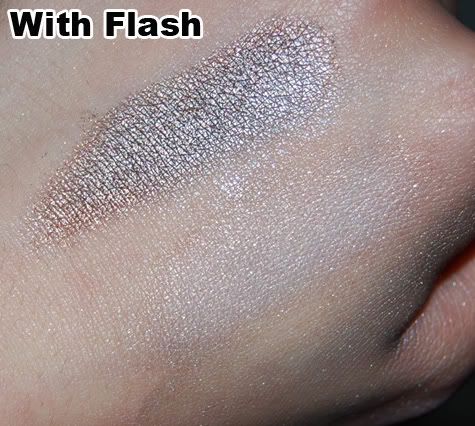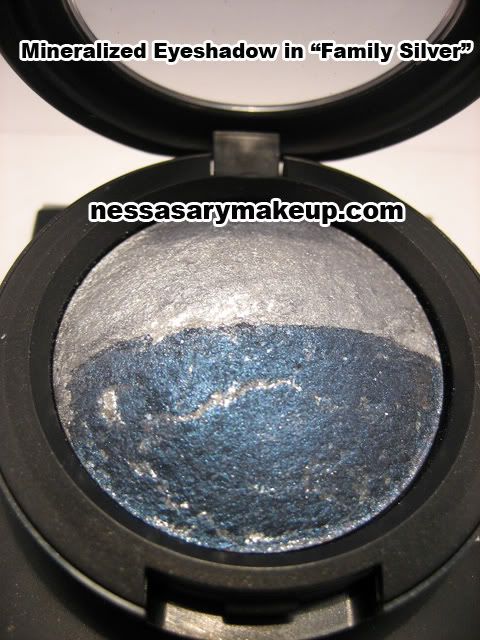 Swatch: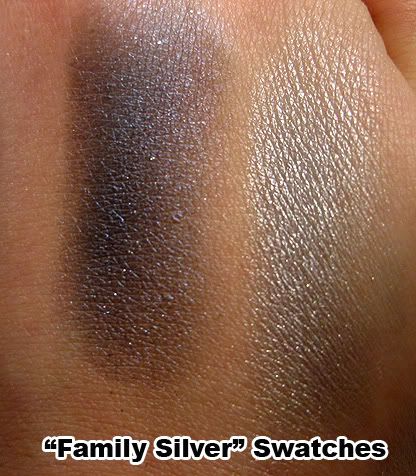 With Flash: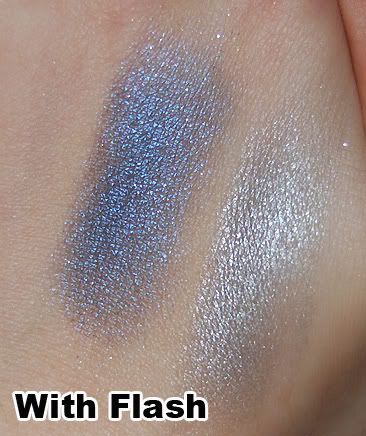 The pigments: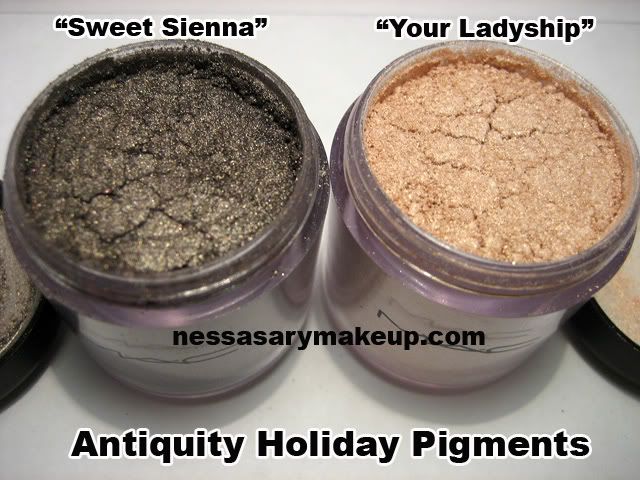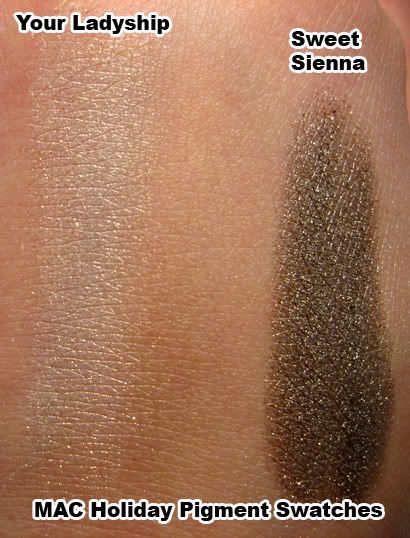 With Flash: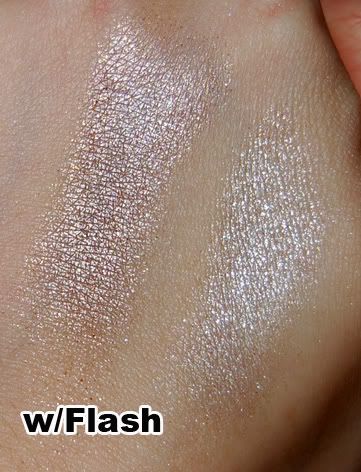 P.S. For the gal who saw me at the event, HI! Yes that was me, I wish you would have said hello! I would have loved to meet you! :)