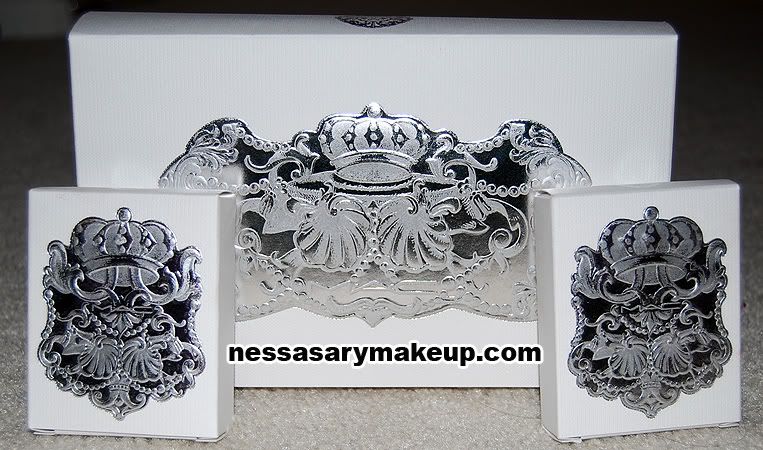 I know, I know, some of you were waiting for me to post, but I got sidetracked! The BF wanted to go eat dinner, then we ended up going to Wal-Mart and Borders, soOoooo now I am here uploading and trying to post at the same time! So bare with me...

Here are my pics! I bought the basic brush set and the cool and smokey eyes palette. Surprisingly there are quite a few colors you can pass up on if you are already a MAC addict and have some of the permanent eyeshadows as some of these colors are the same if not similar.

What I liked: Like I have mentioned before, I am a sucker for cute packaging, no joke. So naturally, I just love the cute clutch the brushes came in, I would never use it, but it's super cute! I may end up giving it to my sister, but keeping the brushes! The brushes are great as well, this is actually my first brush set from MAC as I end up buying the full sized ones, but I love these brushes because they make great travel brushes! I bought the BASIC BRUSH set which has a face powder brush, an angled eyeshadow brush, #239 brush which is like a fluffy eyeshadow brush great for applying pigments wet or dry, a lip brush, and #219 brush which is a pointed soft tip liner or crease brush. The eye palettes cases are absolutely gorgeous! I love the whole silver crown ornament theme they have going, and it's just super sexy! I love the HUGE mirrors it comes with! The colors also are beautiful! I haven't really played with them yet, so let me play with them and i'll post a more detailed review!

What I didn't like: I didn't like the hinges on the palettes that connect the mirror to it, they are very fragile and they don't hold up the mirror AT ALL, and that's on BOTH of my palettes, so you basically have to hold it open rather than just opening it and it just stays there.

I am actually looking forward to perhaps the finery bags and the curiositease collection, simply because I LOVE, LOVE, LOVE the pigments! I love them more than the eyeshadows because they are more vibrant and last all day for me, so I am definitely shelling out for those!

The BASIC BRUSH SET: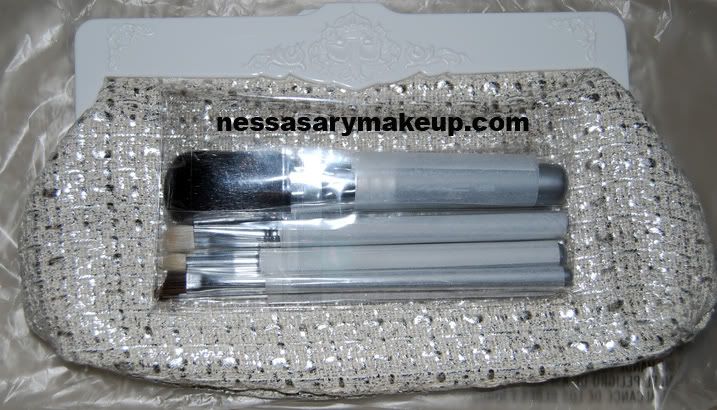 The cute little cardboard box...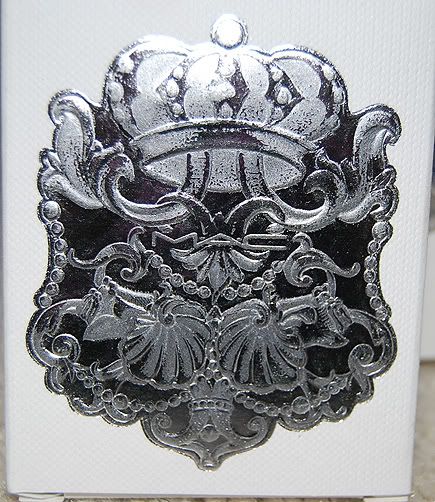 The palette itself: